Less than a week to go until....DISNEY!
As of this time next week, we will be in Disney! We have already began the chore of packing & getting everything in order for our leave on Friday, the 21st. Our good neighbor & great friend, Mary, will be taking care of Honey for us while we are gone. I still have a ton of things to do this week...seeing how this past weekend we spent most of the time wearing our PJ's and relaxing. So, this coming week is going to be crazy for me! I am planning on taking my laptop with me to Disney so I can download the photos that are taken during the day from our digital camera. Hopefully, I get the hotels Internet service hooked up as well to post to the blog. Francesca is so excited...as we are too!
Here are some photos taken from this past week! Enjoy!
On Thursday, I had my nephew Scotty over while my sister had to go to work! The kids had such a good time. I can only imagine how Disney is going to be with the two of them!
"I love you!"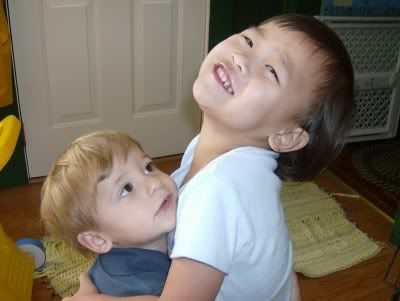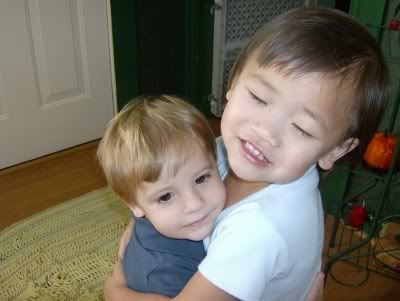 Playing "Ring Around The Rosie"...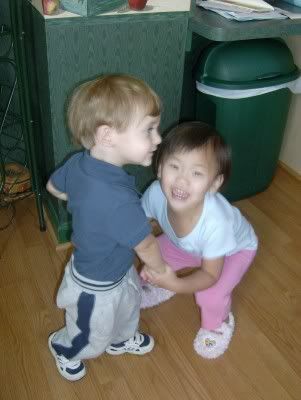 ("we all fall down!")
My beautiful Scotty...isn't he too stink'n cute!