Happy 88th Birthday GG!!! With all of love...Keith, Shelly, and Francesca!
GG and Francesca having some cake.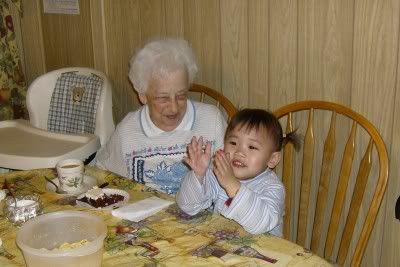 Sharing Secrets...I promise, I won't tell anyone!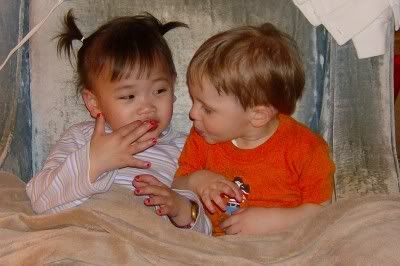 I want all the chips to myself!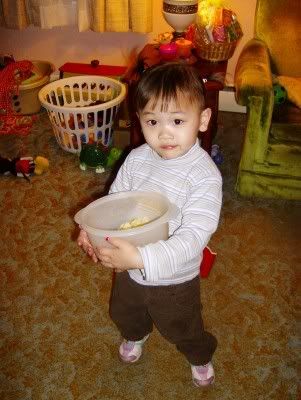 Well, we had a few other things happening this past week. Francesca finally got her first hair cut and sorry there are no photos. I know, bad mommy, but she was crying so hard and I was holding her on my lap while she got her cut. Grandma was there with us & we both forgot to get the camera out. Jamie at Dead Endz was so wonderful with Francesca and she even gave Francesca a "my first hair cut" certificate with some of her hair attached.
Francesca is also counting up to seven! Keith has been working with her all weekend & today, she made it all the way to seven! You go girl!
and...
Check out my little nephew! Isn't he adorable!
Photo Sharing - Upload Video - Video Sharing - Share Photos