Ok...Here are finally the photos I promised to post from this past holiday weekend. We have been so carzy these past few days with...everything & anything! I just hope that by the time the weekend rolls around things start to slow down.
The night before we left for DC at Grandma's watching some TV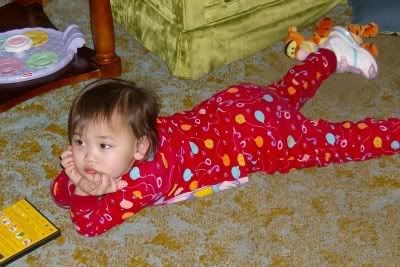 Francesca and her big sister, Amanda aka Frannie
(you can tell Keith took this photo)
Little Andy loves to climb onto...everything!
Francesca is trying to get Little Andy to stay with her for the photo (can you believe she is an Aunt?...and I guess that makes me Grandma Shell...OMG!)