Mom finally got to make choo-choos in my hair! Don't I look too cute!?!?!?!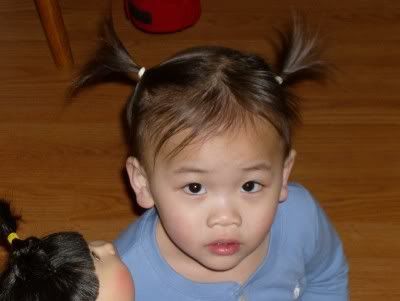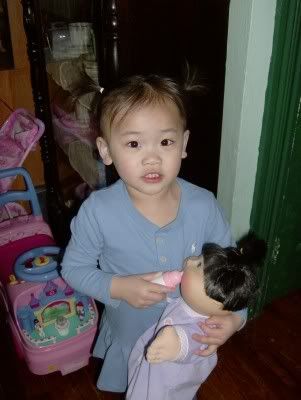 As many of you know, when Francesca was placed in my arms on 11/08/2005, she had very VERY little hair! It has been a long time coming, but this past Saturday, I was finally able to get some choo-choos in her hair. She couldn't stop looking at herself in the mirror and they stayed in all day! (her Chinese swirl made it a little difficult to get even pig-tails, but they still looked so darn cute)
Now, here are some photos from Friday night at Grandma's. Check out my little nephew with the pot holder on his head! He is just too cute!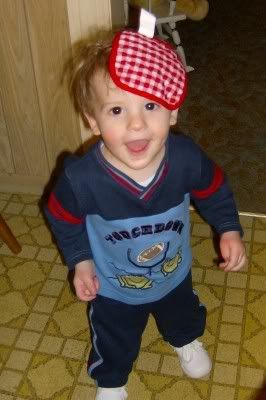 Francesca showing me her smile.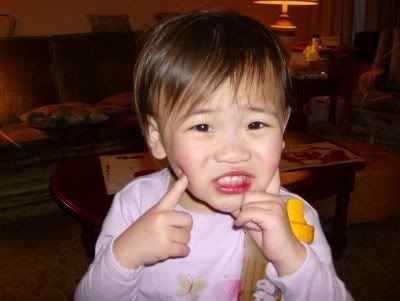 (I kept asking her to smile and after several requests, this is what she gave me)
By the way...we received an email from our agency that Janie's dossier arrived at the CCAA's office in Beijing. Now, if we could only get a quick Log-in-date (aka LID)...that would be so great!