Here are the last of the Birthday photos!
By request...Francesca's Mulan Cake!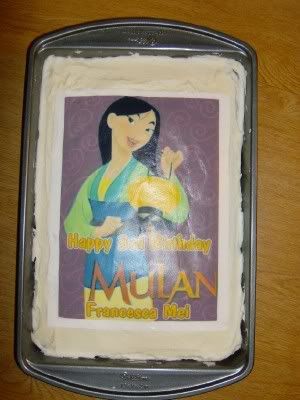 (baked by Grandma)
Opening presents at Grandma's house...(on the evening of Jan 20th)
(with some help from Grandma)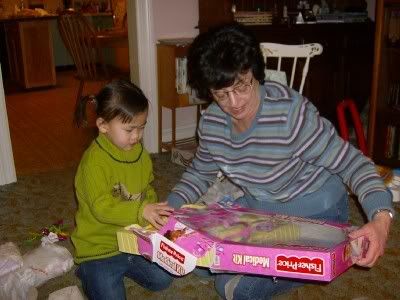 (she got a medical kit from Grandma and G.G. which she totally loves!)
Singing "Happy Birthday" while Francesca was clapping and singing too...
(she blew out all of the candles in one shot)
Francesca's Mulan Birthday Cupcakes that we served at her Chuck E. Cheese party!
Francesca blowing out the candles...again!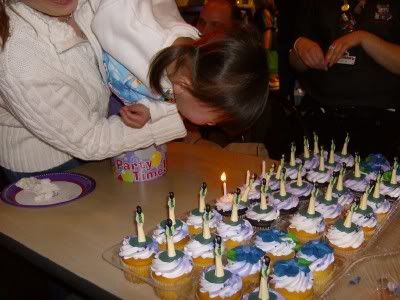 Francesca and Chuck E. Cheese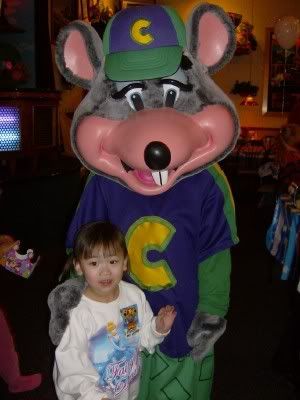 (I'll tell you, her party at Chuck E. Cheese was so well worth it! Our party hostess was incredible and knew exactly what needed to be done at what time. She did an amazing job! We just really had to show up & have some fun...which we did!)
At home, after the party with Little Andy. Francesca's older sister's (Amanda) little boy which makes Francesca, Aunt Francesca!
(don't you just love the crown Francesca is wearing...)
Now here are some photos that were taken by Grandma (my mom) while at Wegman's. It was her first time shopping while driving the store's car cart! She is just way too cute for words!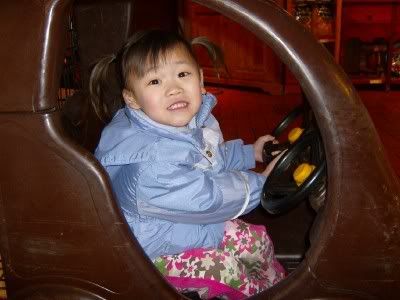 I also want to send out a Happy Chinese New Year 2008 to everyone! We did do the traditional fish supper Wednesday night at Grandma's! (sorry no photos, I forgot my camera). My mom and I totally decked out the whole house with Chinese decorations! Which I can't wait to show you guys! We are also having another dinner tomorrow and this time, I will remember to take my camera. So please check back for photos of our Chinese New Year celebration that will be posted early next week...
(by-the-way...the meal for this past Wednesday night was Francesca's pick...home-made macaroni with tunafish sauce...a favorite and again tomorrow Francesca's dinner choice is spaghetti with meat sauce! Do you think she enjoys Italian food?)