We here at the Leonard household had one truly amazing weekend!
Uncle Owen, Aunt Amy, and Katie
drove all the way from Michigan just to spend some time with us!
We had such a wonderful time and are so looking forward to seeing them again very soon!
(both families are planning a trip to TN in the summer)
I'll have photos from our weekend to post later on today...I ended up not taking very many because we were all just so caught up in wanting to really spend some time together....
They just left about an hour ago and Francesca is asking us if they will be back tomorrow, all the while I am crying my eyes out...how did two families, who met through this amazing journey of adoption, hit it off, become best friends and are now our family......
(OK now I am crying again)
*updated*
I finally got calmed down enough to download the photos from my camera and uploaded to this post. Keith has a few saved on his iPhone that I am waiting for him to download (once he does, I'll post them too).
Katie and Francesca!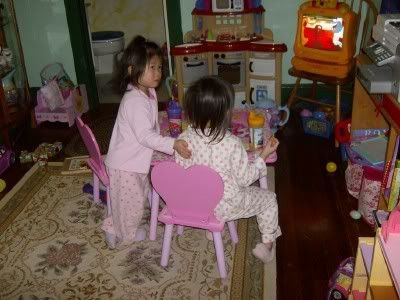 (now, isn't that one so sweet!)
We had such a great weekend (as I mention before) and we can't wait until we see them again...which according to Francesca is "Tomorrow."