OK...so today is my 36th birthday (and I can truly admit my age because I don't feel '36' and I don't think I look '36'), so Francesca is really excited about today being my birthday! I am not sure what my family all has in store for me today, but I do know that Francesca wants us to have an Ariel cake with pink icing for me and she wants to go out for lunch today. I also know that we have a weekend totally packed of some fun! Tonight, my husband planned a little get-together with a few of my friends and some cocktails...tomorrow, we are going to the Bass Pro Shop in Harrisburg for a visit...and tomorrow night, my mom and aunt are making me my favorite meal...pasta with red clam sauce (made by my mom) and pasta with while clam sauce (made by my aunt). I can't wait...so bring on those 36 candles...I am so ready for it!
PHOTOS!
Here comes the birthday cake (minus Ariel because once Francesca saw it...she just had to have it...and of course, I let take it off the cake)!
Going out for some lunch...
(this photo is for you, Papa and Grandma C...hope you like the coat.)
And now I just have to share with you all the beautiful birthday present I got from Francesca and Keith today. Keith said he took Francesca shopping a few weeks ago for my birthday gift to our local jeweler and this is what she picked out for me....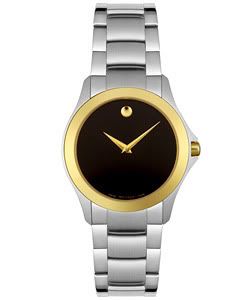 (yes, it's a Movado watch!) She told Daddy she just has to get it for me because I am never without one...which is so true. I just love it! There are a few other presents on our kitchen table for me, but according to Francesca, I can not open them just yet...(Francesca told me that she will let me know when I can open them).