Here are some photos from this past weekend. I hope all the mothers out there had a wonderful Mother's Day! I know we sure did! Like I stated in an earlier post, Grandma, Francesca, and I went out to lunch on Friday at Cooper's Seafood Restaurant and had a great time. Here is Francesca wearing her pirate hat from that day....
Grandma came down to our house for a Mother's Day breakfast celebration. Since G.G. is still in the hospital, we figured Grandma could use a good meal and some time at our house. These photos are of Francesca helping Grandma open her present (that was hand picked by Francesca).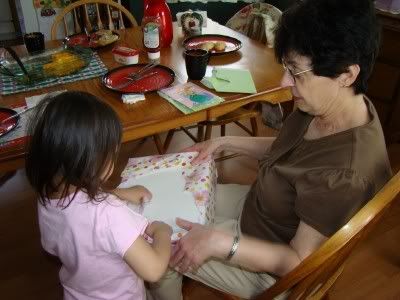 Saturday, Keith and I went to Toy R Us to purchase Francesca a swing set. It only had 48 pages of instructions and took Keith 12 hours to put together. All I can say is that Francesca is loving it! Here are some photos of her playing on it with our neighbor, Mary and her little boy, Gavin on Sunday morning...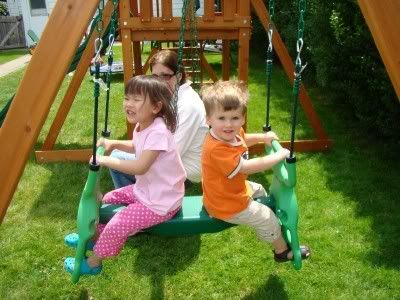 And these last set of photos are pictures of the two most important people in the world to me...(no other words are needed....)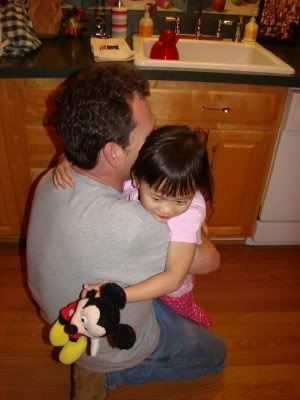 We are off to D.C. again this weekend to meet up with Daddy (and save him a trip of coming home). I am hoping that once we get back, we'll know something more about or home study update (keeping my fingers crossed).