Every time we leave Uncle Owen, Aunt Amy, and Katie house...I ball my eyes out! (seriously, this time I cried almost one full hour after we pulled away from their driveway) It is amazing how two beautiful little girls brought our two families together. At first, we knew that we would always share a bond that is so unexplainable, but now...now they are so much more...they are our major part of our family! We had a wonderful weekend in Michigan & we are so looking forward to the Weaver/Winkler family coming to visit our neck of the woods sometime within the next two months.
Amy & Owen...We are also so grateful for everything, EVERYTHING, you have done for us! We love you guys so very much! We can't wait to you guys come to PA!
"Best Friends"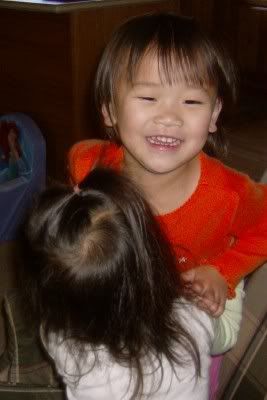 The girls playing foots-see!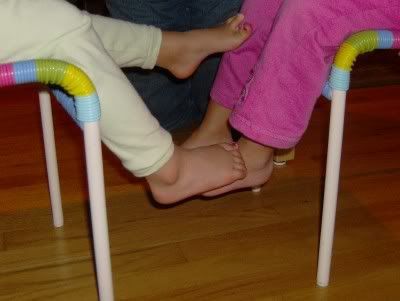 (isn't that just way too cute...the girls couldn't keep from playing together...both truly had a blast!)
Playing with some Play-Do...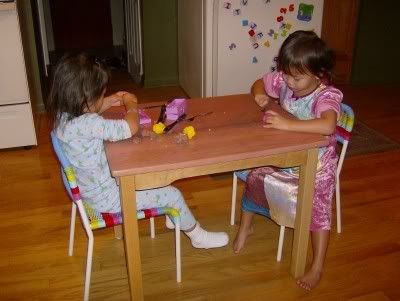 Snack Time...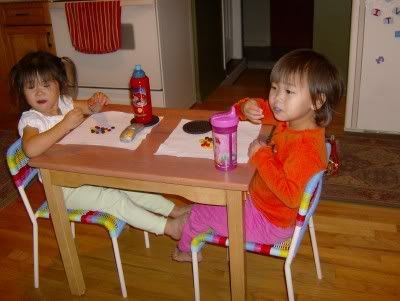 Meal Time...
Katie opening her birthday gift a little early....
(We will be back in Michigan after New Year's for the Yihuang Birthday Celebration that started last year with two other little girls from Francesca's & Katie's orphanage, all the girls' birthday are within the months of December and Janurary. We are so looking forward to it).