"We as parents feel a child is a child regardless of any special needs that child is labeled with. In our hearts, this is the right choice for us as a family."
Keith & I just finished meeting with our social worker regarding the filling out of our agency's "waiting child medical checklist" and faxed it to our agency! What this means is that our family will be considered for a waiting child from the lists that our agency receives from the CCAA. A waiting child is a child that has been diagnosed with one/or more medical conditions that does not allow that child to be adopted through the traditional program. The diagnoses vary...from a cleft lip and plate to hearing issues to vision problems to missing/or additional digits to skin conditions to heart problems. Keith & I have talked extensively on this issue & totally feel in our hearts that this is the right choice for us! According to our agency, the wait time until we are matched with our daughter can be from 8 - 10 months...with travel following 2-4 months after that. So we are still looking at a year's time before we will see Sofia's face for the first time!
Now...onto the photos!
Fun Time at Grandma's! As always, Francesca loves going to her Grandma's house!
Baking Cookies...(OK so they are not "home-made" but according to Francesca, they are the best & her favorite!)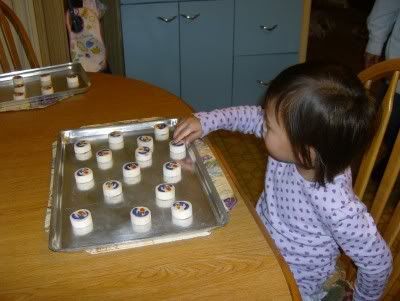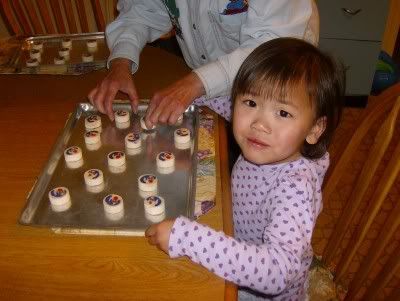 and while the cookies were cooling, Grandma and Francesca headed outside while Grandma tried to rake the leaves...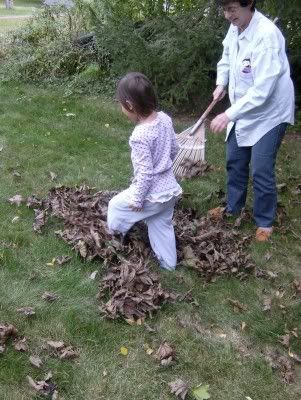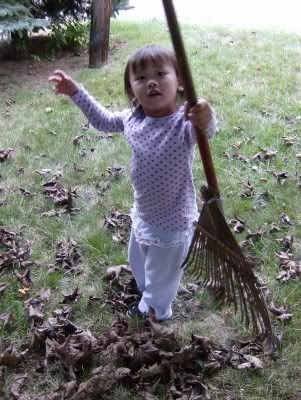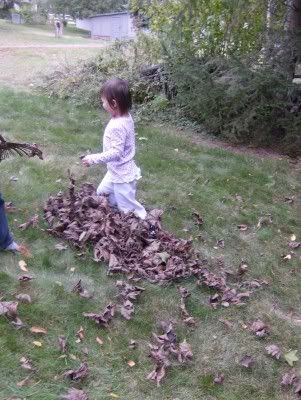 (every time Grandma would get a nice pile of leaves together...Francesca just had to run through them...it was so cute!)
As you may or may not know, my grandmother aka G.G. fell recently and is in a rehab center. We miss her so much when we visit Grandma's house, but we do get to see her every other day at the center. Today, they were having a Halloween party...and of course Francesca had to go! It was so much fun!
The ones I love...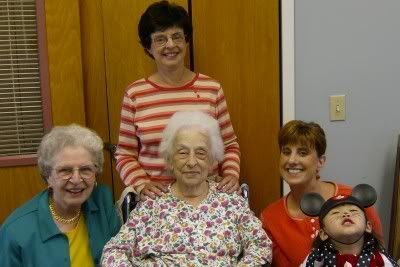 (Auntie, Grandma, G.G., Mommy, and Francesca)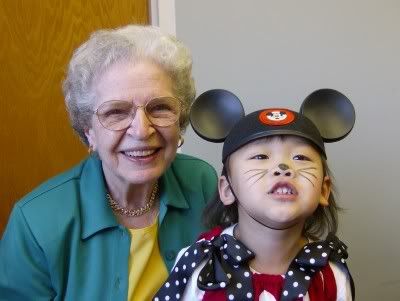 (Auntie & Francesca)
I love my Minnie Mouse costume this year!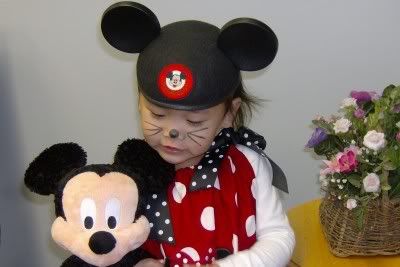 Making funny faces with Daddy!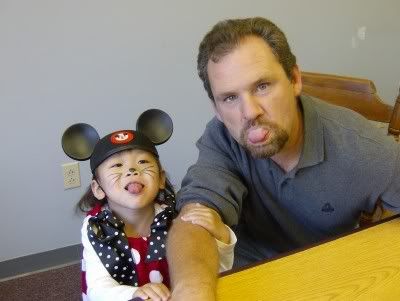 And finally, I just had to post this photo of Francesca taken yesterday at lunch time. Not only does she have her JoJo hat on, but she also has on her princess crown...on top of the JoJo hat! I thought that Keith put it on there for her, but after asking him if he did...he told me "No, she did it all by herself!". What a kid!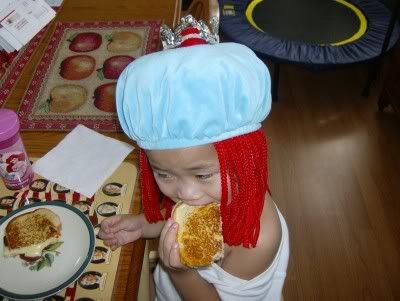 (isn't that just way too cute!)
As you can see, we had a great weekend! On Friday, we leave for Michigan to see the Weaver/Winkler family...that's Uncle Owen, Aunt Amy, and Katie! We are so excited! It has been way too long since we were able to get together! You can be sure that I will have a lot of photos to post next week regarding our visit!