We had such a fun time this past weekend (not to mention a very busy one as well...). Friday night, we attended Aunt Cherilyn's birthday party! It was such a great time! Grandpa and Grandma C. came in from Virginia Beach (it was so great!) and Aunt Lisa, Uncle Scott and little Scotty were there too...along with many of Aunt Cherilyn's family & friends!
As many of you know...or may not know....Francesca does at times get a little "uncomfortable" around people she isn't too familiar with and of course, Keith & I are always carefully of what kind of situations we put her into. I have to admit...Francesca did amazingly well! She greeted everyone at the party with hugs and kisses and was simply the star of the show! I can't tell you how happy we are as parents to see how much Francesca has grown and has opened herself up to so many wonderful experiences. You just don't know how long we have waited for this to happen. (she was even letting our waitress play with her...hold her...and willingly helped her serve!)
All dressed up for the party!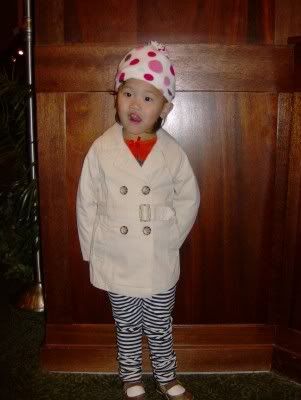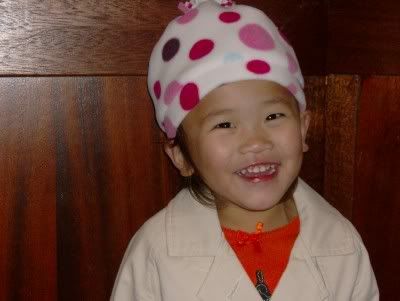 (isn't she just beautiful...!)
Having Fun with the Birthday Girl...Aunt Cherilyn!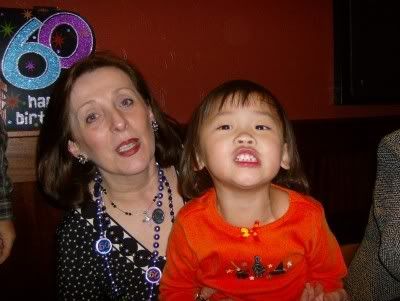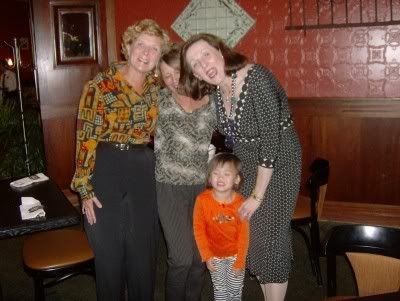 (it was just supposed to be the grown-ups, but Francesca had to get herself in the photo as well)
Just me & my Grandpa aka PaPa!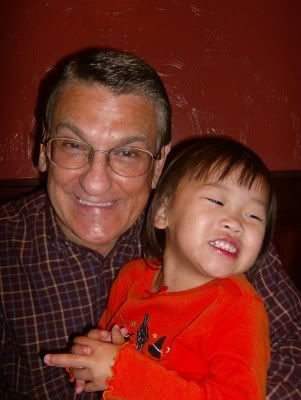 (I miss you so much!)
Grandma C, Scotty, and me!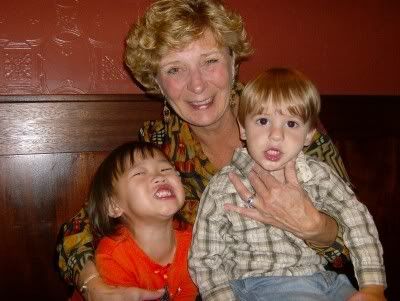 Having fun with our server, Bernie!
Everyone who was at the party!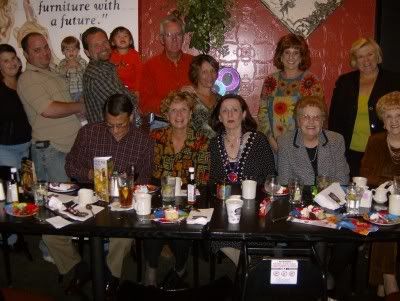 (I think Grandpa is checking his cell phone?)
Now, on Sunday, we headed to Miller's Pumpkin Farm for our annual visit! And again, Francesca had a blast! She played on the slides, took a hayride, picked out her own pumpkin, and took her first ride on a horse (that's was her favorite)!
On the sildes...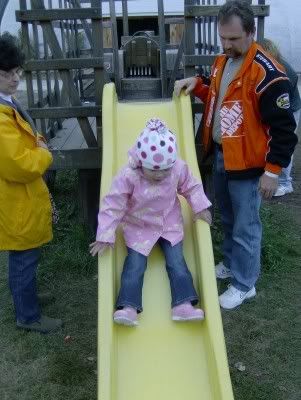 On the hayride with Grandma!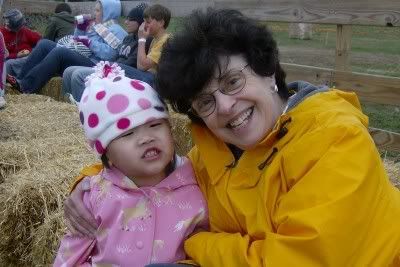 Feeding the bunnies...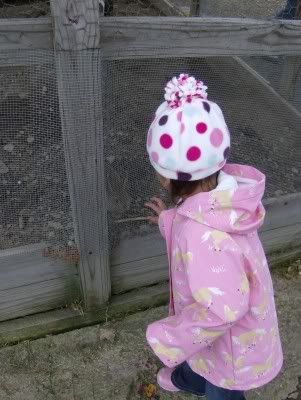 Riding a John Deer...
(with Mommy standing right beside me)
Today I wanted to be a....LadyBug!
And saving the best for last...photos of my horse ride!
Getting ready...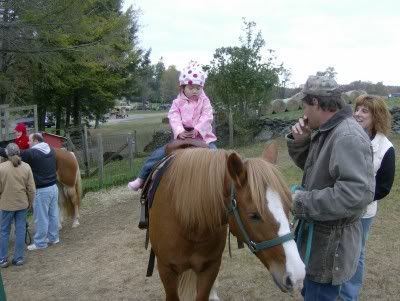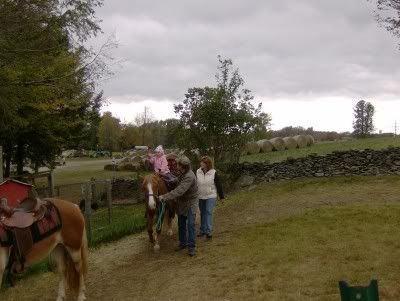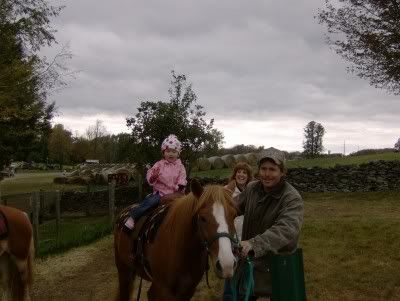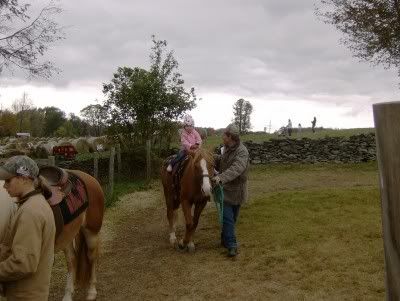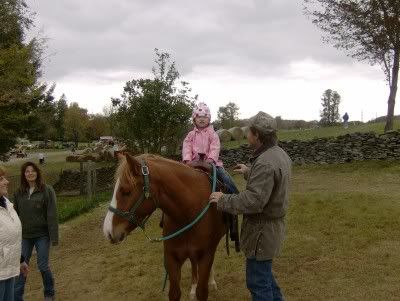 She enjoyed the horse riding so much, we are now thinking of having her take riding lessons in the spring (but first we have to see how the swimming lessons go over). I can't begin to tell you guys how proud we are of Francesca! She has truly come a long way! First by going to the party Friday night & not going 'crazy' when first walking in...and for wanting...really WANTING to ride the horse...without Mommy's help (or standing by her side)! She is truly trusting us completely and is also so willingly ready to try new experiences!
(now if only I could get her to go into other's houses! she still is having a hard time going into friends' and family member's houses she is not familiar with. but I beleive that with a little work, this she can over come this too....)