Finally...after a long battle with my laptop that dealt with needing a new hard drive and mother-board, I am finally back on line! I did loose all my stored information that I did have saved to my hard drive so I guess you can say I am starting from scratch. One of Keith's working associate is going to try & save some of my info from my old hard drive, but you just never know.
I do have some photos to share with you all...the first batch are from Francesca's swimming lessons. And the second are from my nephew's birthday party. I didn't take any over the Thanksgiving holiday, because I was still sulking over my computer (and as much as I hate to admit it...it is still acting weird).
Swimming Lessons!
Getting ready to go in...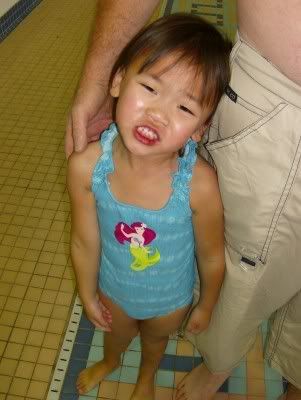 Kicking my feet up & down in the water while holding onto the side...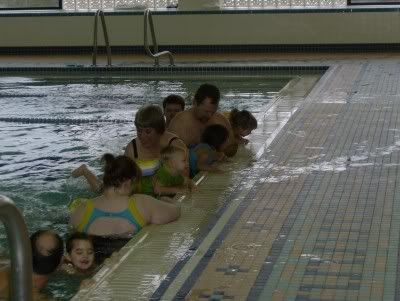 Getting ready to jump into the water...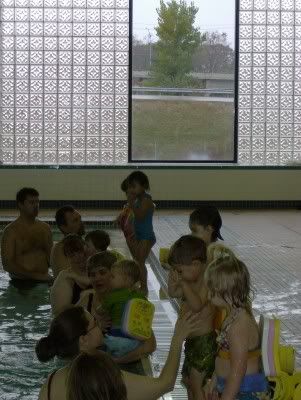 Scotty's Birthday Party!
Check out that face!
Francesca and Scotty (wearing their matching Lighting McQueen hoodies) sharing some birthday cookies!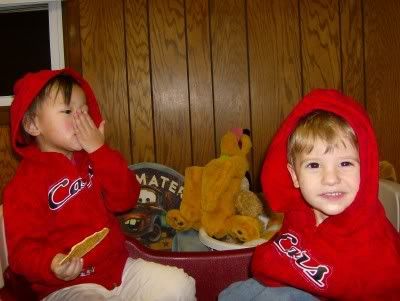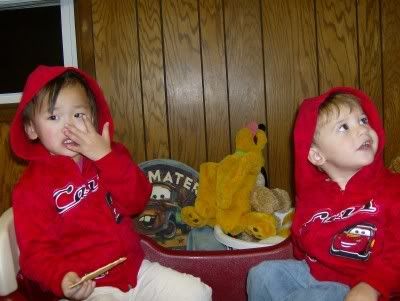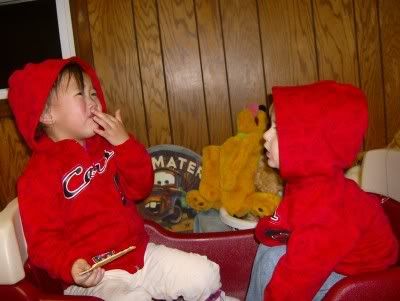 (not sure why Francesca is now crying but I think it had something to do with Scotty trying to take her cookie away)
As of this weekend, we were able to get all of our Christmas decorations put out, including our
Christmas
tree (which Francesca had a blast doing this year) and outdoor
decorations
as well. Francesca is a totally different little girl this year compared to last year. Even though she still doesn't want to see Santa, she really wants him to come by the house Christmas Eve while she is sleeping to leave her some presents. She has even given me a idea of what she wants this year (she has been asking me for a Tony Stewart race car, Belle Doll, Princes Aurora Doll, Jasmine Doll, and princess slippers). She is getting more & more excited every day. I wish I had more to tell you right now, but my mind is at a blank. I am sure that over the next few days, I'll have much more stories and photos to share.
I hope all of you had a wonderful Thanksgiving! Ours was one that we will remember for always!