We finally got a chance to celebrate Daddy's birthday this past weekend (it was actually on June 29th & we did do a little celebrating with Aunt Molly and Zach, but I wanted to do something here). When Francesca heard we were going to a party...she just had to put on her princess crown and grab her handbag (that is filled with a lipstick, credit card, some cash, a make-up compact, car keys, a blush brush, and a hair comb). With crown, handbag and her "everyone loves a brown eye girl" shirt on...she was ready to go...We had a great dinner and cake celebration at Grandma's.
Are you taking my picture again! Ugh!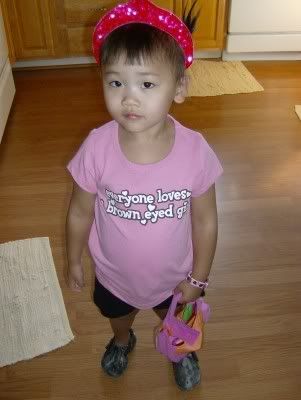 Here...take my photo on my "good side".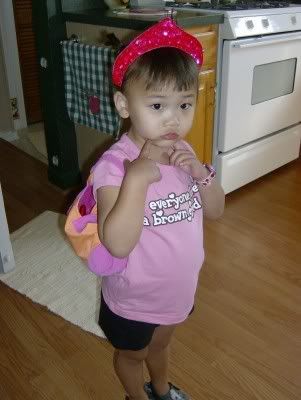 OK, now, I am ready! (smiling and waiting on Mom....)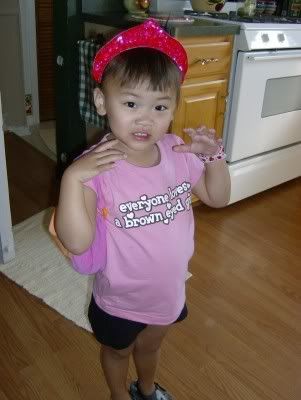 Can I blow out your candles, Dad? (Aunt Lisa let me when it was her birthday)
(she got them out in 2 puffs...she is such a ham!)
(Francesca hasn't been feeling the best since our doctor's appointment on Friday. We had to up the dosage of her medicine and she has been going some-what normal...but when it starts "moving" her belly really starts to hurt.)