I decided to add some photos that were taken over this past week with Francesca. I did include a few from her stay at the hospital last Thursday (they will break your heart...she looks so sad in them). Anyway, Francesca and I are headed out on Thursday for a long weekend at Grandma & PaPa's in Virginia Beach with Aunt Lisa and Little
Scotty (we'll be stopping by DC to pick up Daddy).
Hope you enjoy
checking
out the photos!
My beautiful daughter...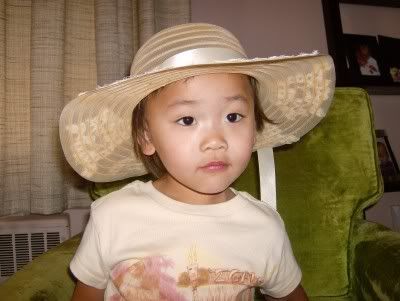 Shoe shopping...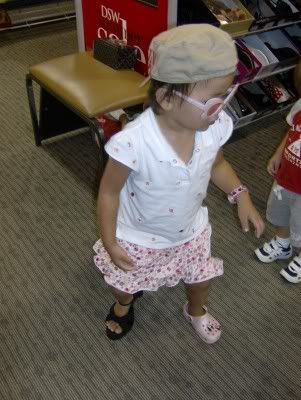 (she loves her heels...and yes, she put them on all by herself!)
Celebrating Grandma's Birthday! (again, she had to blow out the candles on the cake!)
(Grandma's birthday was actually the 19th, the same day as her stay at Geisinger...so we celebrated the day before.)
On the phone with Daddy...
At the hospital...my heart breaks just looking at the sad expression on her face (but it was totally something that needed to be done).
(she isn't holding her breath...as it make look like...but she is actually not swallowing because she is trying to save all the moisture from her mouth...she wasn't able to eat or drink anything at all since the night before.)
Follow-Up on Francesca...she is doing so much better! She is eating like crazy, is not having as many "meltdowns" as she did before (it average about 3 week...for no reason at all), she has become very friendly to everyone she comes in contact with (before...she really had a wall up), and she is pooping!