Well...we are here in Williamsburg, Virginia with Owen, Amy, and Katie & having a blast! I finally got connected to the resorts Internet today (sorry for the delay), but the photos of the girls are fantastic. Yesterday, we spent the day at the park on the resorts grounds and the swimming pool. While today, we went to Busch Gardens. The girls were wonderful (wait until you see the pictures. below...plus I have one posted from Keith's birthday dinner at Glory Days Grill with Aunt Molly and cousin, Zach). Tomorrow, we are going to Water Country and we can't wait!
Keith's Birthday Dinner with Aunt Molly & cousin, Zach!
Having fun at the playground...our first day of vacation!
(check out Katie helping to push Francesca on the swing)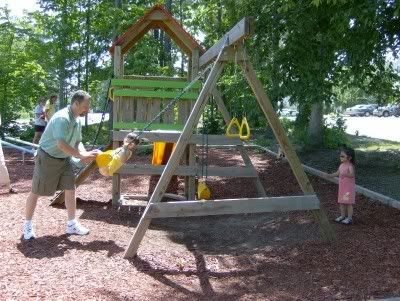 At Busch Gardens....
Owen taking the girls on the dinosaur ride.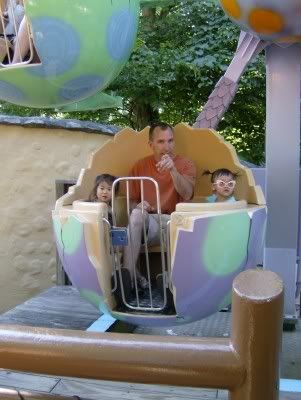 Our future little captains (the girls did so well riding the rides together...by themselves...like big girls)!
On the ladybug ride...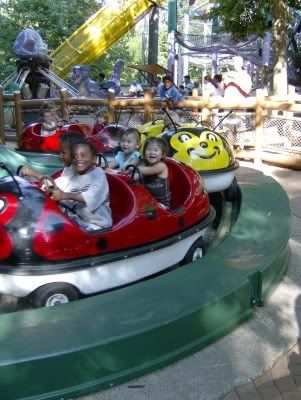 Now here are our future pilots!
Owen, Amy, and Katie on the "mary-go-rod" (as Francesca was saying)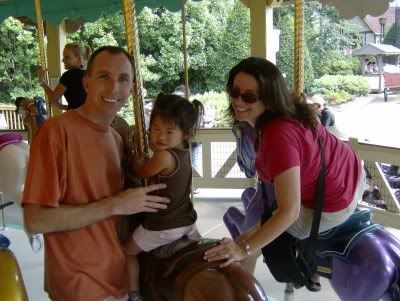 The girls on the swings!!!!!
Don't worry Mom...see...I can do it all by myself!
At this point, I was crying my eyes out. I can't believe how much my daughter has changed since being at Disney last year. She is such a big girl and is getting so much better at trying new things...even on her own!