Yes...our vacation came to an end on Saturday & believe me...it was so hard to say goodbye this time (Amy and I started crying on Friday whenever we looked at each other). We did make a promise to one another that we will get togehter more often. Our next outing will be over Labor Day weekend (if both of our schedules allow it)...and I am already looking forward to it. Here are the final photos from our time on Friday and Saturday. On Friday we drove down to Virginia Beach and hooked up with my Dad and step mom for some fun in the sun...and on the beach!
Katie's first time in the sand...and on the beach!
Francesca loving the waves!
Fun in the car...check these two out...does it get any more adorable than that!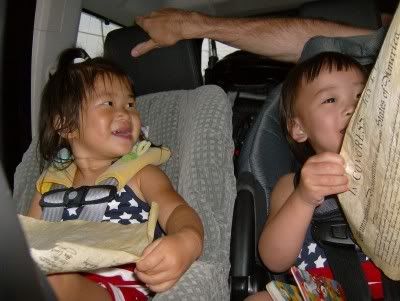 Gone for some ice-cream...
What topping are you going to have?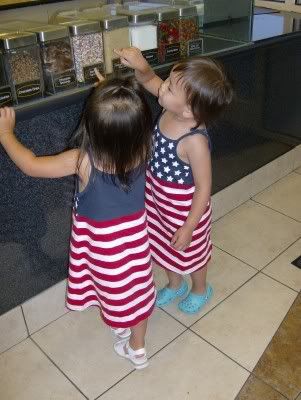 Francesca loves vanilla ice cream with spinkles!
Posing for a photo on our last day of vacation...doesn't the background look familiar...Francesca posed for a photo here as well when we visited Virginia Beach in early June.
Photo of everyone...including Papa and Grandma...while in Virginia Beach.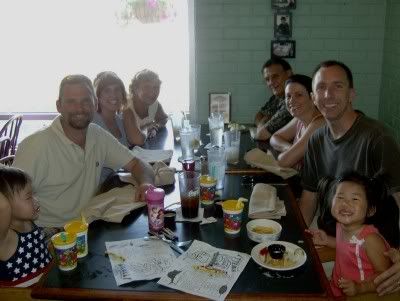 Our last day.
(this photo was taken Saturday morning before check out. The girls knew exactly what was going on...they both were in a "not-so-happy" mood that morning...but they couldn't stop hugging one another all morning...too smart for their own good.)
These photos we taken at the condo in northern Virginia. Francesca is trying (and does)
to put on Dad's socks and sneakers...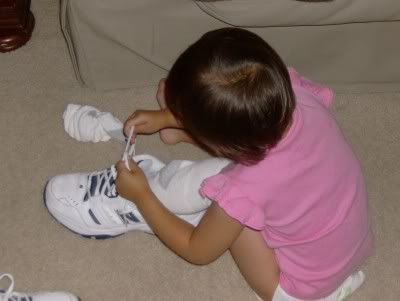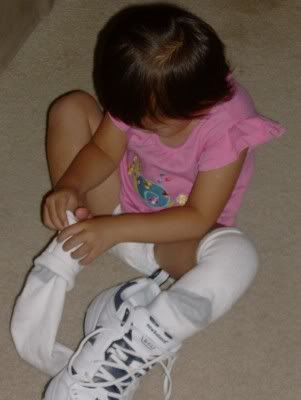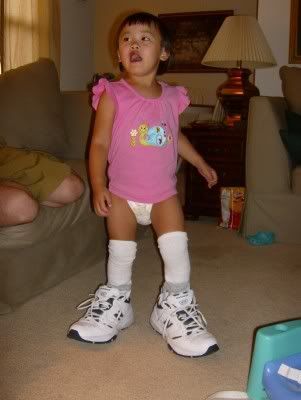 and I just had to add this photo...
Is Francesca ready to be potty trained? While giving her a bath when at the condo (and Dad was watching TV on the bed which located right in front of the bathroom door), Francesca got out of the tub, got onto the potty...went #1 and than cleaned herself up! We were totally shocked! She goes to the doctor for her bowel problem on Friday so I can't wait to see what she has to say. Anyway...check out our adorable daughter on the potty!