Don't these look good!

Every year...since our first Christmas together so many years ago...Keith and I started the tradition of making cinnamon buns on Christmas morning to enjoy once the present are all open (we also put on another pot of coffee to have with them)! I don't know how this tradition got started...but we have enjoyed eating cinnamon buns every year since!
I was reminded yesterday, while at the grocery store, that I have to pick up some before it gets too late!
on another subject...
Can you curl your tongue?
I can...Keith can...and Francesca can!
Check her out!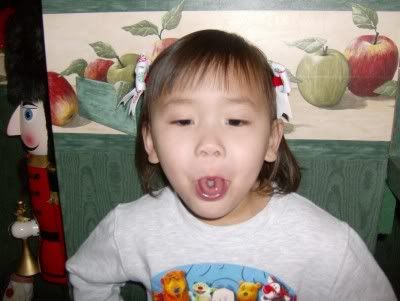 (when you ask her, "Give me a curl!" that's what I get...way too cute!)
(now she is just being funny)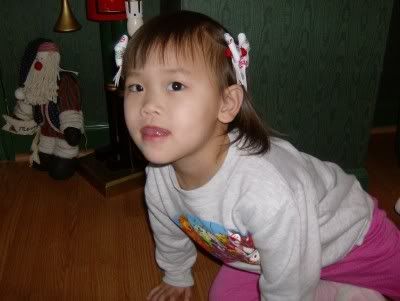 Gotta love it!
I wonder if Sofia will be able to curl her tongue too?