One day before we left for our trip to the beach, Francesca received a little package in the mail (that was waiting for her when she arrived home from school) from Auntie...while Auntie was vacationing in Florida.
A package for me!
What can it be?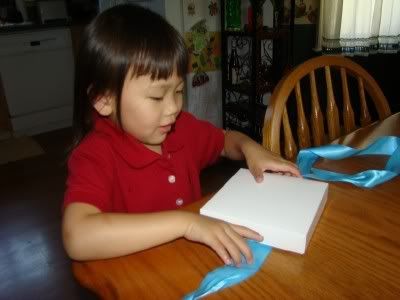 Almost there...
Oh My Gosh!
It's a giant C.C. cookie (my favorite)!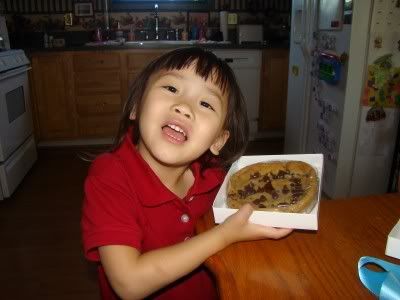 Thanks Auntie for the awesome cookie! I just loved it!