Here are the photos from Christmas 2007! If it wasn't for Keith taken most of them, we probably wouldn't have any...I am serious! I have been so bad lately about taking photos (even though my camera is with me at all times), but I am making a promise to myself to change all that (I think I am still hurting from loosing all my photos when my hard drive crashed back in October). That's one of my New Year's resolutions...like I said one of them....
Christmas Eve at Grandma's!
(a family tradition...spagetti with tunafish sauce...also one of Francesca's favorites)
Our beautiful daughter...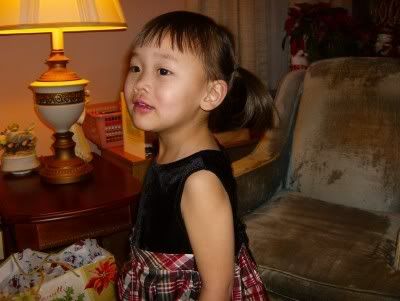 My everything and my world!
Christmas morning at our house!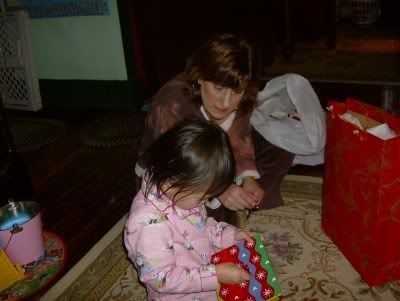 (opening up some Disney DVDs from Santa)
(and yes...she got her flashlight that she wanted from Santa as well.)