Grandma came for supper the other night!
And guess who help make the supper?
That would be Francesca!
We decided to invite Grandma down for a quick supper and some fun time before she headed off to see G.G. at the rehab center. When I told Francesca we were making pizza, she insisted on helping and boy what a great helper she was!
Francesca making the pizza (with very little help from Mommy).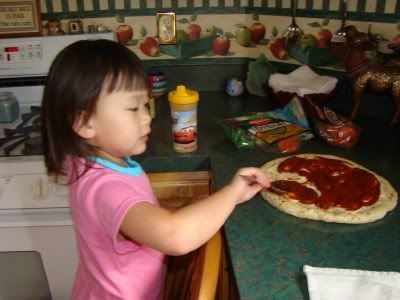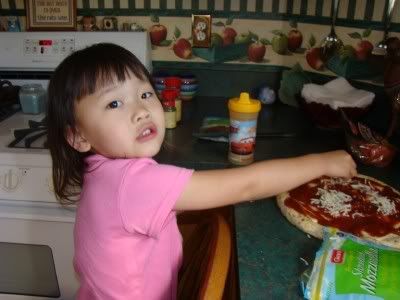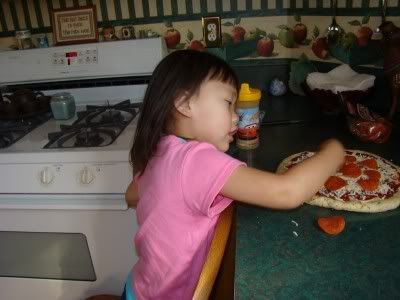 "I did it all by myself!"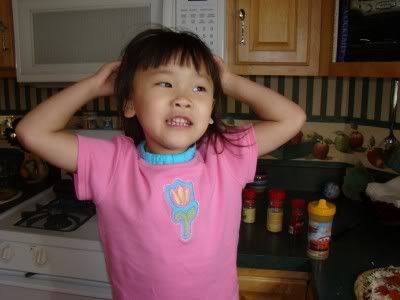 (my silly little girl!)
Just before we got the pizza into the oven, Grandma showed up and while it was cooking, Francesca and Grandma had some play time out on the swings...Look at Grandma go!
(you can just see it on my mom's face how much she loves her granddaughter and how much Francesca loves her...to me that is priceless...We Love you so much, Mom! I can't begin to tell you how much you mean to Keith, Francesca, and me!)