I know some of you may be asking yourself..."Hasn't 'she' (meaning me, the mom) already started potty training Francesca?" or "Isn't it too early to start the potty training process?" and the answer these questions are...I have not clue! Keith and I have been talking about it for some time now, since her last doctor's visit (we got the go-ahead on the potty training) and when I woke up this
morning
I decided today was a good day to start. So far, I haven't been successful with Francesca going on the potty, but we are still trying! Like I said in the beginning, I have no clue on what I am doing, but I came up with a plan...every time she goes one the potty, she gets a sticker to place on her big girl's potty chart. She loves the idea of the stickers and has already asked me about ten times this
morning
if she could have one. I told her that as soon as she goes on the potty, she'll get one. And her reply was..."No go now!" Gotta love it!
So on that note, we have everything ready....
Francesca...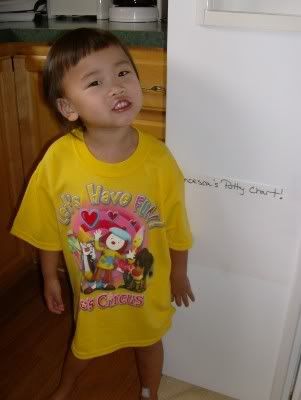 The Potty...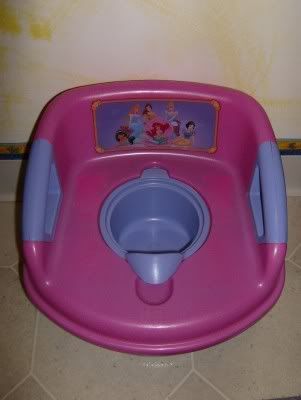 The Potty Chart...
Princess Big Girl Panties...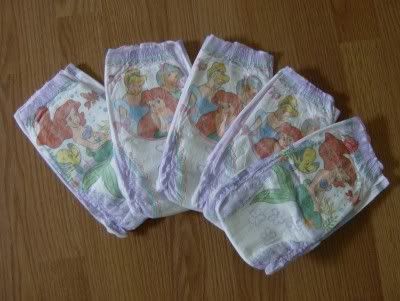 and The Bag of Stickers...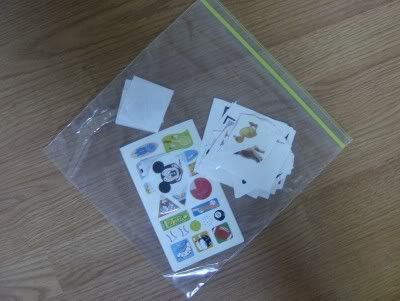 Now it is just waiting on see if it happens....
(any advise...I would greatly appricate it!)