OK...so I know it has been a long time since I got a chance to post anything, but I am sure going to make up for it today! I finally got around to downloading our photos from our beach vacation at Grandma C & Grandpa (aka
PaPa
) house with Aunt Lisa and little
Scotty
. We had such a great time!
Also I have photos from this past Friday of our day out at the race track, at Pocono for the
Nascar
Nextel
qualifying for the Pennsylvania 500. What was extra special about this time at the race track was that we decided to go ahead and purchase pit passes! Francesca had a blast (just wait until to you see the photos) and she got to meet some of the drivers, but not her favorite, Tony Stewart...even though she was screaming his name when ever she saw his car or his crew..."TOE-
NEEY
"! (yep, my little girl sounds like she should be on The Sopranos...a true Italian!)
And finally, I have a video that was taken about a week before we left for the beach. It is of Francesca doing front-ward-rolls! Now, I have never shown her how to do these...she just one day was doing them up at my mom's and I just happen to have my camera ready to catch all the action. She is truly amazing!
At the beach...
Eating Mommy's dinner (seafood pasta which Francesca just loved!)
At the Virginia Beach Zoo...
Checking out the geese..."Look Ma! They are walking right in front of me!"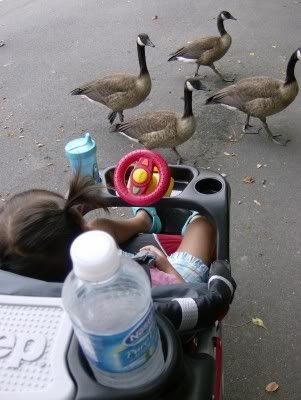 Getting her hands wet in the globe fountain...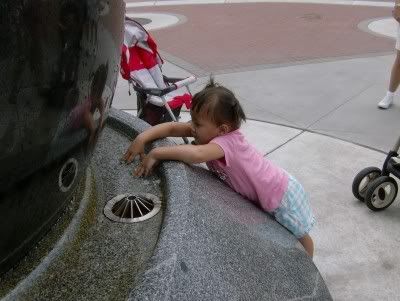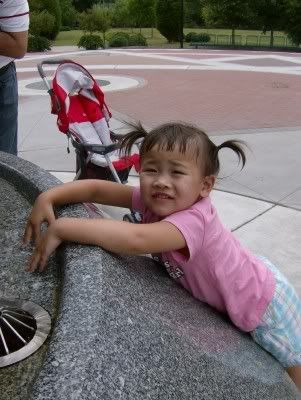 Back at Grandma's & Grandpa's...taking a bath!
And having a little fun with me (yes, they were jumping on my back) while watching a shark video (getting the kids all pumped up for Shark Week on Discovery which was starting that night)...
Now...off to the races!
"Yes! I took the checker flag for the win!"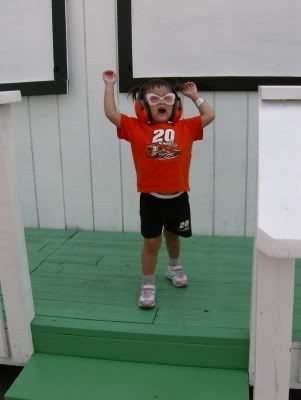 Eating some french-fries...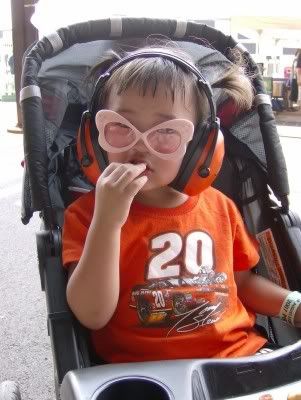 Hang'n with my Dad!
In the pits...her comes Tony!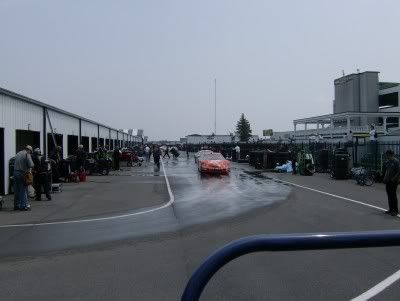 He went by so fast...
Daddy telling Francesca that he will be back out again...until than, let's have some fun...
and make funny faces at Mommy!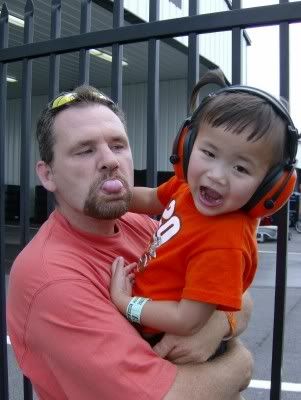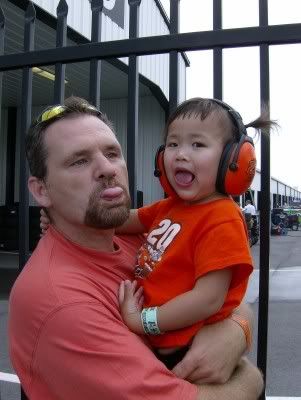 OK, here is Tony's car, but where is Tony..."OH TOE-NEEY!"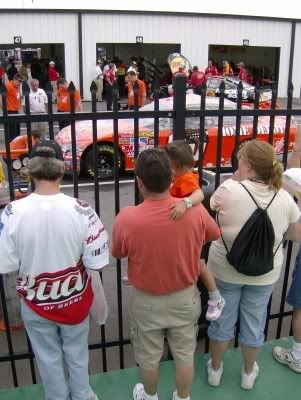 Where is he? I keep yelling his name, but I don't see him!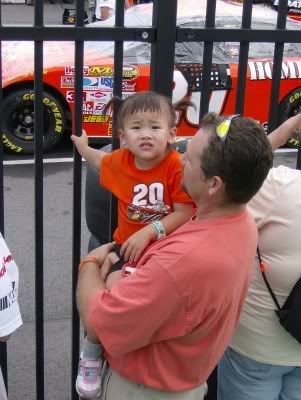 Since I can't see Toe-neey...I might as well have some fun in the grass!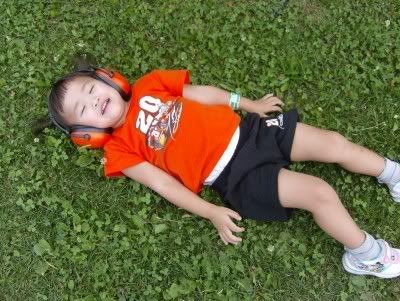 After the race, we stopped for some pizza. It was nothing big, but look at my daughter just laughing...and having a great time!