Our Beautiful Francesca!
This past weekend...along with our trip to Home Depot...we took Francesca and Little Scotty to the park (as for those of you who don't know who Little Scotty is...he is my nephew). Here are some photos of our time at the park! And of course..others from this past week as well...
At Elm Street Park!
(by the way, That band-aid on Francesca's knee is a Nascar band-aid! When asked, what she wants to be when she gets older...she screams, "Nascar Driver!" Gotta love it! I think she just might be the first American-Chinese to do that! She is already asking us almost every day for a Tony Stewart race car from Toys R Us that she spotted in a newpaper flyer.)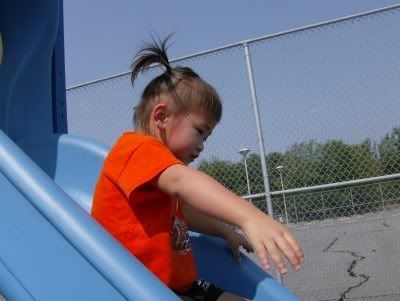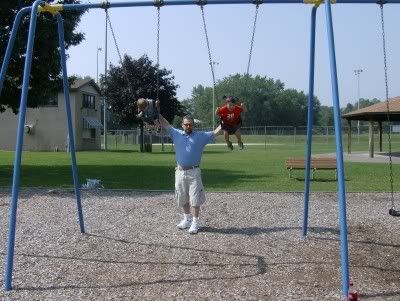 (check out how high they are going...I have to admit, I was a little nervous!)
As you can see, Francesca is wearing one of her favorite outfits...her Tony Stewart one! When she heard we were going to Home Depot, she insisted that she wear her #20 TS outfit and was 100% sure that Tony - himself - was going to be there. She was not a happy camper once she found out that he wasn't. We did however find a picture of him on the Coco-Cola machine outside the store and you would have sworn he was standing right there! She was actually hugging the soda machine (sorry no photos of that one..I left my camera in the vehicle).
Play Time! Two peas in a pod!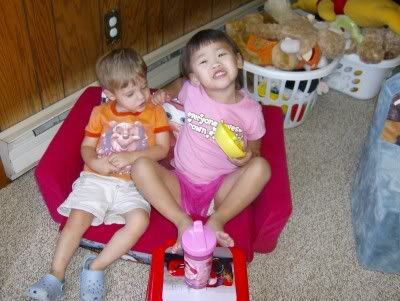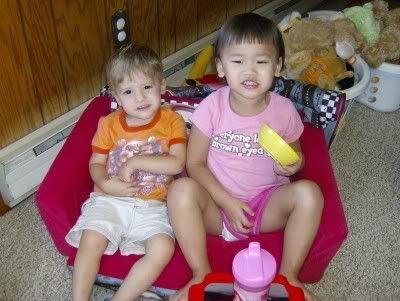 (these photos were taken up at Aunt Lisa & Uncle Scott's house)
Like mother..like daughter!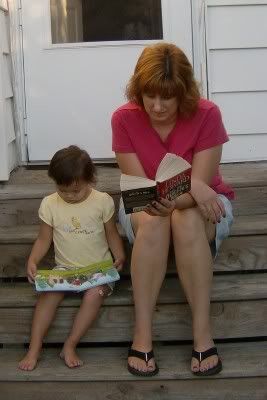 (she loves to read and this is one of the photos that Keith actually took)