I know...I am so late getting around to posting these photos from Aunt Lisa's birthday party on the 25
th
, but we've been having bad storms here & my
Internet
was acting up (it took me two days trying everything with my laptop until finally this afternoon, I
unplugged
our connection from the
Internet
box to our outlet...and...wal-aahhh...that was all that needed to be done). Anyway...Happy Birthday Aunt Lisa!
There are also some more photos from the kids having some pool time on Tuesday. We are currently getting ready for our trip to
Williamsburg
, Virginia this coming week with Owen, Amy, and Katie. We are leaving tomorrow & are so excited (I already have the SUV 90% packed). I'll be taking our computer with us so
please
check
back for updates. I can't wait to see our two
Yihuang
girls together again!
The birthday girl and Francesca!
Aunt Lisa is such a push-over...of course she let Francesca blow out her birthday candles!
Now Grandma is lending a helping hand to Francesca (it took her three times to finally get all the candles out).
Now it little Scotty's turn...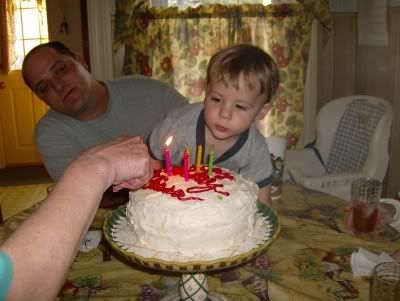 (my sister's adorable little boy)
And finally...pool time!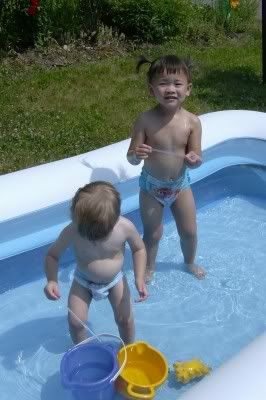 Be seeing you really soon from Williamsburg!