This past week was one for spending time in the pool! So, Francesca and I went to Aunt Lisa's house to hang with her & little Scotty for some fun pool time! We have been having such great time hanging with them (it is now every Tuesday & Thursday that we are getting together since Francesca's school days have changed to Mondays and Fridays).
My darling daughter!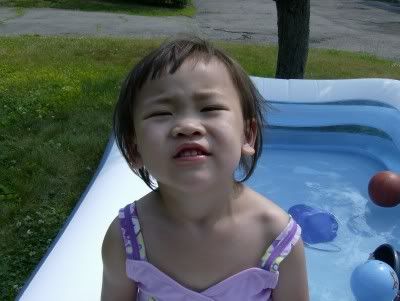 Check these two out...
It is so hard getting both to look at me...at the same time...ugh!
"Are you sure you want this ball because you don't look like you are too interested?"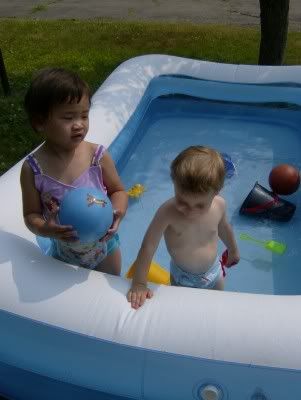 My cutie-pie!
My sister and I are planning a trip with just us and the kids to the beach the end of July! I can't wait!