At school today, Francesca completed her first painting...and I must say...it is really good (for it being her first time and for her only being 2 1/2). I am finally getting around to posting some of the paintings from our private collection that I have completed over the years. I just hope that she so does appreciate our art world & comes to love everything that I have since the first day I picked up a paint brush...it is not about being good...it is about loving what you have created!
My little artist!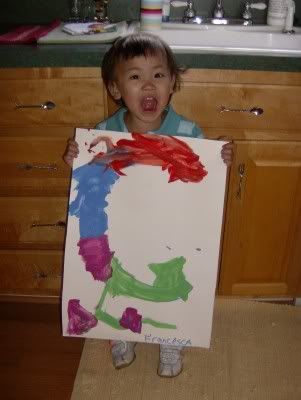 "a portrait of Honey" our dog
(Oils on canvas)
"Going home"
(Oils on canvas)
"Sunset Reflection"
(Oils on canvas)
"For the one I love..."
(Oils on canvas)
"The Beginning"
(Color pencils & pastels on paper)
"Winter Wonderland"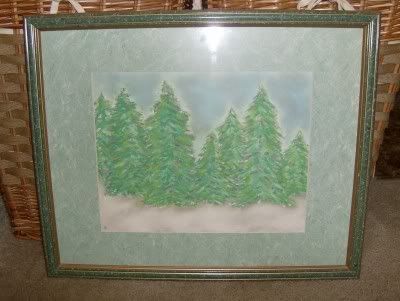 (Charcoal on paper)
"Flowers for Vincent"
(Color pencils & pastels on paper)