After returning home from two days of fun with Aunt Lisa, Uncle Scott and little Scotty, we are just trying to get back into the groove of things. Nothing much to report here but I am postings some photos of our time away! We are calling it "girls first over night trip"! It was the first time Francesca and I stayed in a hotel room all by ourselves! It was so much fun!
Francesca & little Scotty...trying to sit long enough for me to take there photo!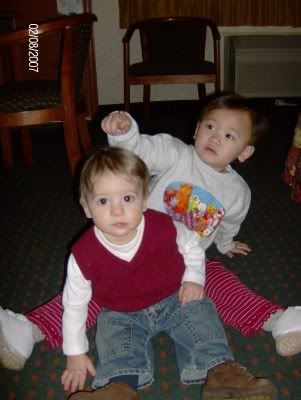 Our Little Safe Crackers..I hope this isn't what lies ahead for them in their future?
My little angel all ready for bed.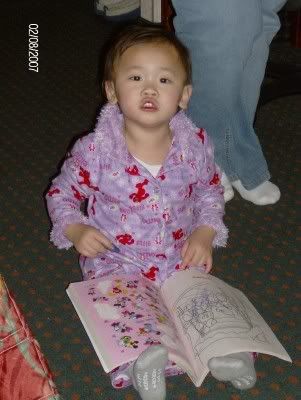 I had enough of you, Aunt Shell, always trying to take my picture!
My darling little nephew, Scotty Jr.
Oh my darling Janie, I can't wait until you are home and you, me, and Francesca can be enjoying all these little pleasures that life has to offer. I thought about you so much while we were away and Francesca & I talked about you constantly. Our time is coming, I can feel it almost every second of the day that you'll soon be here with us right where you belong.....