The other night, Keith was playing around with Francesca's hair (she loves when he styles it). When he was finished, she was too adorable for words! Here are some photos that Keith had taken for you to enjoy. Isn't she beautiful (that's really not a question...I know she is)!!!
I love my hair Daddy!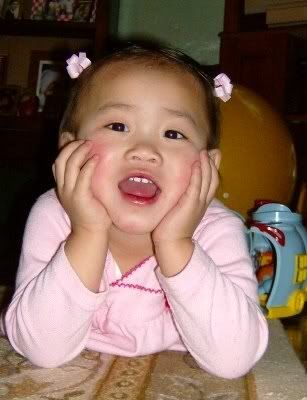 Almost done with the photos, Daddy?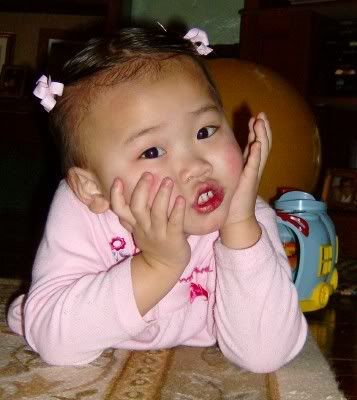 (not paying attention to Daddy anymore...) I want to watch my show!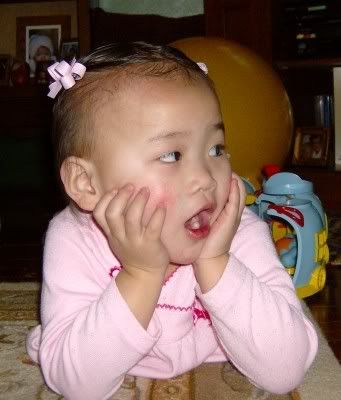 Now I got some wonderful news and not so wonderful news...the not so wonderful news first, we still haven't received our 171H/797C approval (it is now on week 7 since they received our home study)...now onto the wonderful news, Keith received his HS diploma yesterday! After completing some classes, passing a couple of tests and writing a few
essays
, it arrived yesterday! I am so proud of him! (now we need to get our butt in gear & update our home study)