Our little "just between you & me" fun!
Check out those lips! That's my Petunia-Belle!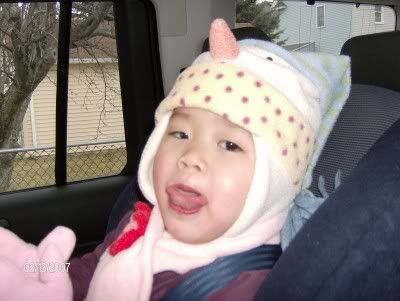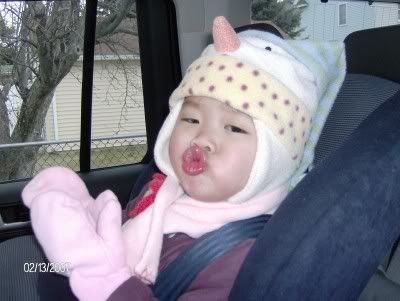 Recently, Francesca has been
mimicking
me on everything I do (so now I really have to watch myself), but we started this thing that when I am helping her with getting out of the car seat...I make a funny face...and now she gives it right back to me! It is so cute that if we both weren't laughing so hard...I would be crying tears of joy (I have always dreamed of sharing moments like this with my daughter and now my dreams are coming true). It has become part of a routine for us...every time I am getting her out of the car seat...we do it...and it always cracks me up as well as her. We now make about 3 or 4 different funny faces and it could take up to 5 minutes of me standing out in minus degree weather, but it is so well worth it! Just to hear her laugh & see her smile...is everything!