OK...so it really wasn't an official family reunion, but it has been such a long time since our family from Atlantic City has gotten a chance to come up & visit. Francesca had such a good time with Angelina &
Scotty
(both born in November 2005). She was a little mother hen...keeping them in line & showing them what to do. I was so proud of her. I just know she is going to be such a wonderful big sister!
You guys need to stay here until the photo is done...and smile! (look at the choke hold Francesca has on the two younger kids)
Francesca & Angelina!
Kisses!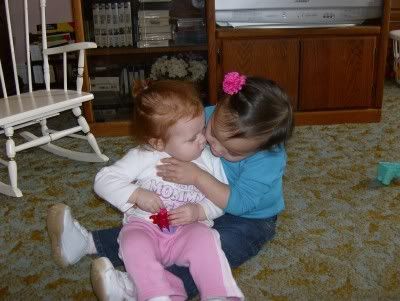 More kisses!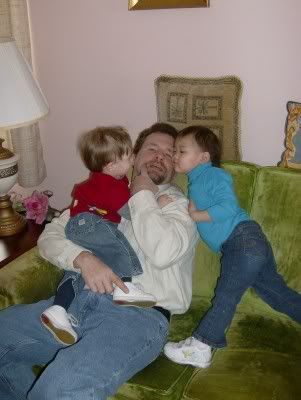 Enjoying some cookies!

All that fun just wore us out! (and check out who has the kids!)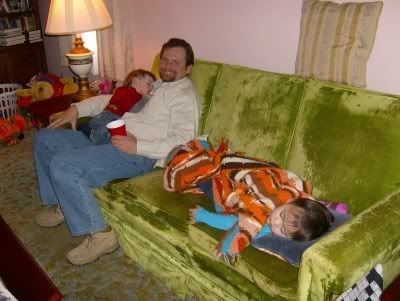 I wish I could post all the photos from this past weekend, but today I am watching my little nephew,
Scotty
along with Francesca! I guess
you
can say it is good
practice
for me...and for the future! You can be sure I'll have photos for
tomorrow's
post of todays events!