This past weekend was so much fun! First, we went out to dinner Saturday night for a St. Pat's party at a local restaurant (that is really three blocks from our house) and on Sunday, my family had a birthday party for me. The kids had more fun than anyone! Just wait until you check out these photos!
Happy St. Patty's Day!
Check out my shamrocks!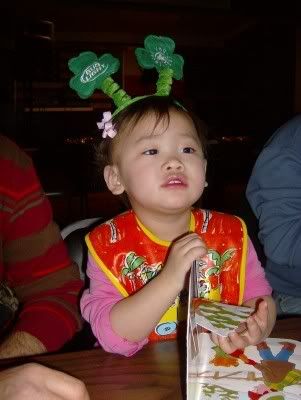 Why did they have to go & put these silly things on my head?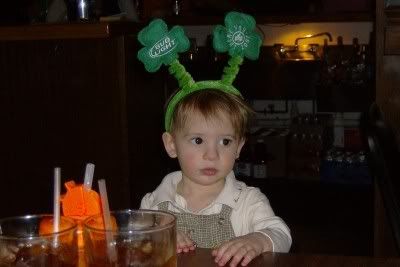 My birthday party!
My Birthday CupCakes! Made with love by my Mom & sister, Lisa
Making my wish...with help from Francesca & little Scotty!
We did blow out all the candles in one shot! (and you should know what I wished for...)
Hanging with my Daddy!
We sure had a great weekend...even though we had to turn the clocks ahead & lost that hour....but it was so nice to see it still light outside at 7 PM!