I have to say that I really enjoyed watching my little nephew Scotty on Monday. Both he and Francesca were such a blast! I was a little worried that things would get crazy & believe me...by the end of the day they did, but for the most part...it was so great! I will have to give myself a B+ (the day went so well...better than I ever expected). It was such a good experience for me and for Francesca.
Waiting on their waffles while watching Mickey Mouse ClubHouse!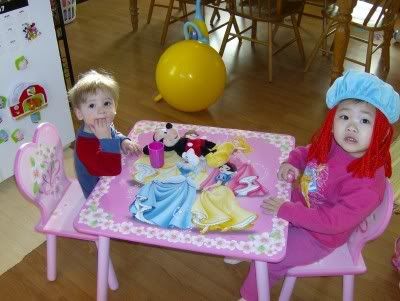 Now, check out the video! I really enjoyed my time today!!! You can see how I rate when Mickey Mouse ClubHouse is on. I can watch this video over & over again and laugh my butt off every time!
Photo Sharing - Upload Video - Video Sharing - Share Photos